Insuring what matters
As an expatriate, you want to rest assured, attended and secure. Seviour Insurance cares.
Read more
About us
Here to offer peace of mind
Seviour Insurance is an expat insurance agency based on Spain's Costa del Sol, with offices in Benalmadena Costa and Alhaurin el Grande where their multi-lingual staff offer a complete range of insurance services including motor insurance, home insurance, and health insurance to the expatriate market.
Conveniently situated between Torremolinos and Fuengirola in the Malaga Province, Benalmadena is at the heart of the coastal expatriate community, whilst the branch in Alhaurin serves those expats who have chosen the inland areas of Andalucia as their home.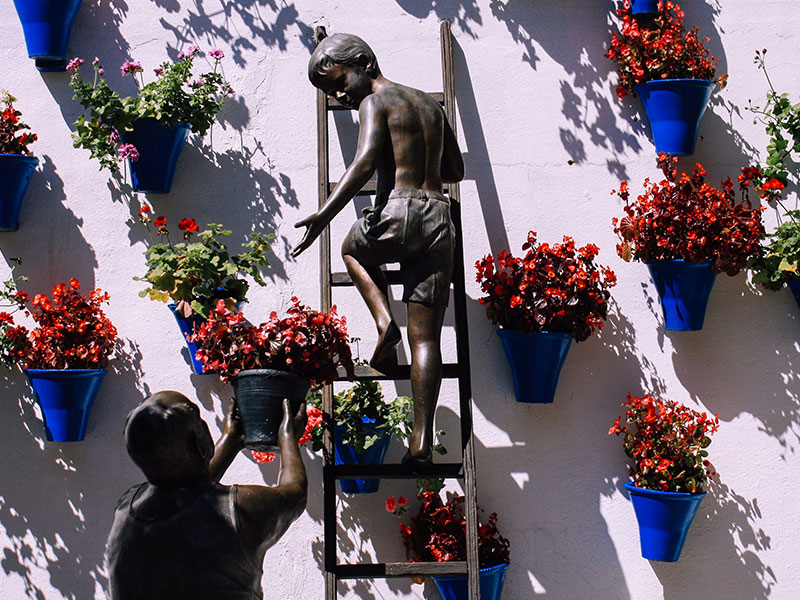 Our Insurance Products
We cover your every need
Established in 1995, Seviour Insurance has a long-standing reputation for providing friendly, professional service, competitive quotations and efficient handling of everyday expat insurance needs.
More services
We are more than just insurance
Seviour Insurance provides a comprehensive range of other services to help living in Spain a little simpler. We can help you iron out the difficulties in getting settled in, giving assistance with the often extensive paperwork involved.
Our extended services include
Re-registration of foreign-plated vehicles
Vehicle ownership transfer
Driving licence exchange
Translating and interpreting
To get a more detailed picture of what we do, you can read more about us. If you are in need of a specific service, please let us know, we have a wealth of contacts and experience
We are always here to help and to give you the best advice we can offer. If you're in need of support, please get in touch
Testimonials
In our own clients' words
I have been a customer of Seviour Insurance for 13 years and what drew me to them in the beginning was their efficient and friendly family service. They will always go out of their way to help you with anything you need and claims are dealt with competently. I have never had any hesitation in recommending Seviour to my friends in all these years. It is so gratifying that you can pop into their office to sort out any queries, quotes or claims face to face. I consider Mark as a friend rather than just an agent which is proof that Seviour is the firm to trust.
Christine Charlton
Alhaurin el Grande
I would just like to say thanks to Louise at Seviour Insurance, the service is quick and efficient, we always recommend Liberty Insurance from Louise at Seviour Insurance Benalmadena to everyone.
Tracey W
We were having a torrid time trying to get our residency completed before Brexit and we had arranged our Medical Insurance through Mark Seviour (Seviour Insurance AEG), On this occasion his name should be "Saviour". When we attended the police station, we were told that we needed "No CoPayment" to appear on our Health Insurance Certificates. We contacted Mark who swiftly phoned our Health Insurance providers and he managed to get new certificates, with this wording added, sent to us via email and we printed them off at a shop near the Police station. With only 10 minutes to spare, we completed our Residency. So a huge thank you to Mark.
David and Angela Knox
We have used Seviour Insurance for 14 years for all our insurance related requirements, house, cars, travel insurance etc. We are delighted with the prompt, efficient service we always receive and Mark's expertise when dealing with documentation regarding queries, claims, driving licences etc. is unsurpassed. We wouldn't even consider going anywhere else.
Elvin Burdon
Alhaurin el Grande
I have been a client of Seviour Insurance for many years and would highly recommend using them for peace of mind and competitive prices. Louise at the Benalmadena branch is easily accessible and always happy to give advice and get quotes. You'd be hard pushed to find a better service.
T. P.
We've been customers of Seviour Insurance for over 16 years. We have always found the service to be efficient and Mark is always friendly and helpful. We have recommended Seviour to many of our friends over the years – a personal yet professional service
Malcolm and Catherine Hyde
I have been with Seviour Insurance for many years now, with Louise, and with her father before that. They have always been very helpful, and above all, reliable, unlike the Spanish agencies I have had the misfortune to deal with. They do what they say they will do, and when they say they will. No complaints at all. Happy to have them on my side.
Rory